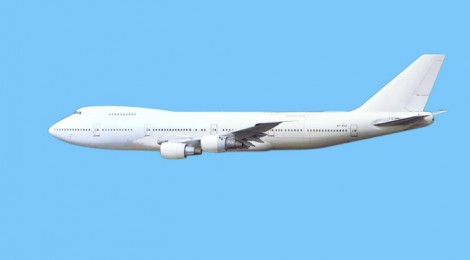 Why a brand is more than just some fancy paint.
To the average customer an airline's branding is the logo and the pretty livery on an aircraft. The reality is much different and branding is much more far reaching than most of us realize. From the moment you call an airline, log onto its website, download its app or see a promotion you have been touched by its branding. So what exactly is branding? To many in the branding/advertising world, a brand is the personality of a business. It is the way it is perceived, related to and remembered by a customer. A brand can have lasting impact, negative and positive and that is why it is paramount to get it right.
I often tell clients about an example that truly helps illustrate a company that fully understand this, and one that misses an opportunity. My example is Apple verses Dell. Of course, they are different companies with completely different ideas about marketing and branding, but the key idea I'm going to focus on is what has been coined the "out-of-box experience". Previously many companies believed that simply generating the sale was enough. Get the customer to purchase the product, and based on the merits of that product, the customer will be happy and hopefully return. Now, Apple had a long history of great industrial design and marketing but after Steve Jobs was forced out in the 1990's, simple generic packaging became the norm. Beige boxes, beige computers. When Steve Jobs came back to Apple one of his goals was to push Apple's brand as a desirable product and much more than simple functionality. It should be more of a brand based on design and the entire relationship with the customer. One of the key strategies was to follow through with the relationship after purchase. When you purchased a Dell computer online, it came in a brown cardboard box with some simple one colour wording and logos on the box. You opened the box and set it up. No ceremony, no fanfare just simple product to customer relationship. Apple on the other hand, understood that a customer should be reinforced that their decision to purchase that product was indeed a good one. In essence, reinforce the decision and remove any possibility of buyer's remorse. Apple made the uncrating of a new Apple product a bit of a ceremony. The colourful full image box was carefully engineered to provide clever discovery of accessories, manuals and even some ubiquitous Apple stickers. Items inside the box were as well designed as the computer was. There was no weak link in the packaging or accessories. This opening of the box, unpacking it and assembling the product for use was an engaging experience and reinforced the customer that they purchased a quality product worth the extra money. This was branding. Very good branding. The fact that after the sale, the company had devoted so much effort to ensuring the customer experience continued to be rewarding, served as a powerful brand memory and elevated the brand in the consumer's mind. The next move by Apple was to do the same at the beginning of the process for how the product was purchased and along came the Apple store, and the rest is well known. Apple bookended the customer experience and ensured that they could control the branding all along the way.
Airlines have a very lengthy brand experience for many customers. From the moment one may decide to travel to perhaps becoming a top tier frequent flyer, an airline's brand has so many interactions with a customer it must ensure that the entire experience journey is carefully thought out. "Out-of-box" branding is equally important in the airline industry if it is a low cost carrier or a full service flag carrier. If there is a poor customer experience after the sale, that is as important a brand effort as a positive experience is. If an airline makes a concerted effort to assist when things go awry, that can become a very good brand experience and a customer will feel like they have been heard. Great airlines fully understand this and make herculean efforts to ensure that as much effort is used in resolving problems as is used to develop new customers. With so many contact points with a customer everything will not be perfect, but ensuring an airline's "out-of-box" experience is a great one maintains the brand as much, if not more, than the pretty paint and great logo on the side of an aircraft.