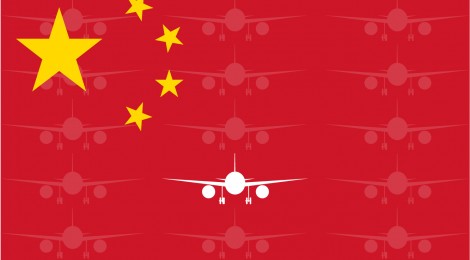 Chinese Airline Branding
About 10 years ago I had a meeting with a fellow creative director in Bangkok. Over coffee we had a discussion about branding in the Asian market. To us, the concepts of western style branding were still an emerging aspect to Asia and we were excited at the possibilities of witnessing its rising relevance in Asian business culture. Years later, the western notion of branding has certainly become a bit more prevalent in Asian business culture so I thought I would take a look at Chinese airlines and branding.
Firstly, we need to recognize a western branding bias. An Anglo-Saxon branding approach will not necessarily be ideal for a Chinese audience. However, if we assume a Chinese airline wants to have a globally recognized brand then they may have to at least incorporate some western branding approaches and ideals in order to gain western business. I believe Chinese airlines want to develop relationships with their customers and ensure they have positive experiences, and failure to do so will simply allow a competitor to fill that opportunity. Chinese companies, including airlines have had the fortune to witness a substantial growth in the ability of Chinese households to afford travel, and the requirement to claw out market share through western style marketing channels may have been less of a focus. But we need to recognize that branding success within China may weigh more heavily than success in the west and Chinese marketing approaches should also be recognized as an equally viable approach. I believe that forcing western style branding may not be the best method for a domestic Chinese audience – yet. If Chinese airline top management can see and realize the need for regional approaches to branding then a western style branding strategy may work well for growth in global markets, but a domestic strategy may have to develop its own approach. The prospect of a hybrid branding approach could develop as western brands see success in China as key, and Chinese brands see global reach as a growth strategy. Simply believing a western style approach is best for all markets would be short sighted.
In 2013 David Aaker wrote in the Harvard Business Review that Chinese firms have weak branding due to a number of deficiencies in management and experience. While some of these observations may be true, there is still a 'western lens' to which we are viewing these efforts and I think Chinese airlines still need to recognize deficiencies if a growth strategy is based on becoming a global brand. Nigel Hollis wrote in Branding Strategy Insider that Aaker is assuming Chinese firms have to go global. I do agree with some of Hollis' analysis and all three of us agree that unless Chinese management see the value in branding then most advertising may be for naught. My contention is that a one-size-fits-all approach to branding may not be the answer.
For example, Cathay Pacific although based in Hong Kong and having deep roots in the west, can certainly be viewed as the western benchmark for Asian airline branding. Cathay's recent brand efforts truly underscore the fact that they are leading the way for Chinese airline branding. Personally I would argue they are in the top ten airline brands in the world. That said, Cathay is primarily an airline with little domestic Chinese service. That is left to their subsidiary Dragon Air. Dragon Air may have a more Chinese-centric brand approach and parent Cathay Pacific incorporates a more western ideal of branding. Although this may not be something an airline such as Xiamen Airlines may be capable of doing, but it does show creative thinking and adaptability to individual markets.
As branding strategies continue to develop and gain traction in Asia the western approach to branding will certainly evolve while Chinese management begin to accept those approaches. I think Chinese airlines will be best served by recruiting talent experienced in Western branding, but they need to be careful not to throw the baby out with the bathwater.