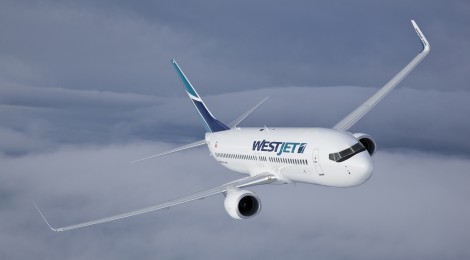 Westjet's Brand Dilemma
What do you do when you have built your brand on a specific business model (LCC and one type of aircraft) and find yourself shifting from those confines? Then, the actual company your business model emulates is entering your market? Is Canada's Westjet Airlines facing a brand turning point? So far, they have been extremely successful portraying the airline as a local, folksy alternative to flag carrier Air Canada. Now Westjet has ordered smaller regional prop planes (Q400's) and have leased 767 widebodies.
Business case aside, what does this mean for the brand that has been built on a fairly narrow, focused persona? Over the years, many large established carriers have also developed additional business models (LCC's) as separate brand elements. There have been some spectacular failures partly due to the brand identity not resonating with customers and confusion (and perhaps, dilution) as to this effect on the core brand. Would it benefit Westjet to allow its brand to simply absorb these business shifts or should it re-examine its brand identity and support their sub-brand Westjet Encore?
I believe that Westjet can successfully navigate these changes and increased competition from Southwest without having to throw the baby out with the bathwater. The fact that Westjet is still generally perceived as the plucky "upstart" can actually assist them with a transformation to a more diverse airline without losing their identity. I think part of their brand is the general perception that Westjet is a more flexible, adaptable, lean and nimble airline. If they focus their efforts to maintain the perception that they are still the employee-owned-folksy-alternative to Air Canada, then battling Rouge or Southwest for holiday flights with those newly leased widebodies will not dilute or shift their brand. Expanding brand and advertising campaigns with social media, experimental and digital/mobile can help solidify that branded persona and we have seen some significant efforts by Westjet with social media and themed campaigns in the past. A more robust effort may be required to maintain that brand against Southwest for US bound flights. If I understand things correctly, Westjet had originally modeled their business after Southwest and when Southwest enters the Canadian market, it will be interesting to see if Westjet shifts their branded identity to differentiate against the teacher. As I've posted recently, Southwest has launched a newly refined brand identity and has plans to enter the Canadian market. Your move Westjet.